Basic Skills
Go to the full Card Types list
CSCS no longer accepts or issues the Basic Skills card. All existing cards will remain valid until their expiry.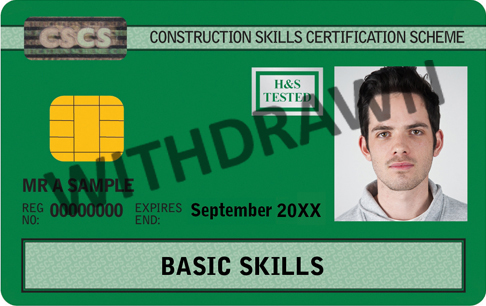 For former Basic Skills cardholders and would-be new applicants, the following options are available:
CSCS will accept one of the following health and safety tests/courses for the Apprentice card:
A CITB Health, safety and environment test pass from within the last 2 years
A completion certificate for a one-day Construction Health and Safety Awareness course
A Certificate of Unit Credit showing completion of the Construction Health and Safety unit included in your induction or initial qualification.