CSCS IT Partners
CSCS's IT Partners provide software and solutions that can be integrated with the CSCS SmartCard.  Only companies which have adequately demonstrated how their solutions benefit construction contractors or clients may become CSCS IT Partners.
If you would like to apply for your company to become a CSCS IT Partner please email communications@cscs.co.uk for an application form or call Andy Puttock on 07703 210737.
You can read the latest news from our IT Partners here.
---

Biosite Access Control and Workforce Management system is designed specifically to address the complex challenges of the construction industry. It utilises state of the art biometric / fingerprint and wireless technology to provide a secure and reliable, yet flexible and affordable solution for today's ever increasing health and safety needs on construction sites.
Biosite's integrated suite of products include: Biometric Access Control, Wireless Fire Alarms, Online Induction, Delivery Management, CCTV, Time Lapse, Document Management, Corporate Reporting and Manned Guarding.
Established in 2010 and currently employing over 50 people, Biosite provide systems to over 500 construction sites across the UK and have framework and supply chain agreements in place with leading construction companies, including: The Wates Group, Bouygues UK, Willmott Dixon, St George Plc | Berkeley Group and Quadrant Construction.
---

Colonel Duck Productions is innovating the Health, Safety & Environmental Induction within the construction industry. Their process creates bespoke online systems to allow operatives to complete a full induction before arriving onto a construction site.
Inductions can be completed on any computer or mobile device by going to a specific web address or dedicated link. Their systems also allow their construction clients access to a database of every operative working on their sites. Colonel Duck Productions currently has an Induction system rolled out nationally with Willmott Dixon on over 150 construction sites.
---
Donseed provides biometric workplace management solutions including time and attendance, health and safety and contract management. Donseed's solutions deliver labour cost savings, enable health and safety compliance and provide biometric access control solutions to the construction sector and other short term workplaces across UK and Ireland. Donseed is owned by Simeio, which is also a CSCS IT partner.
---
Gane International delivers superb time and attendance and access control solutions, tailored made for the construction and civil engineering industries with an impressive client list including Morgan Sindall, Balfour Beatty, Skanska and Kier.
---
Herongrange are partners of the construction industry and assist our clients with the most technical and up to date advancements of Access Control and HSE / BREEAM requirements. We go above and beyond the usual expectations.
Incorporated in 1988, Herongrange have gradually expanded the original business model of security of computer memory into a quality, bespoke product which goes hand in hand with the construction industry. Each arm of the Company covers every angle of construction site based security.  From Access Control and Biometrics, CCTV, SIA manned guarding and Wireless alarms all being monitored from our 24 hour central control station based in Northamptonshire.
Some of Herongrange's biggest clients are Balfour Beatty, Kier, Carillion and Bellway Homes.
Herongrange are continually developing products and services taking on board the feedback from new and existing clients based solely on their requirements.
---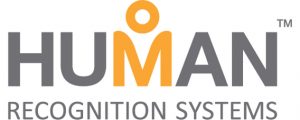 Human Recognition Systems (HRS) is the UK market leader in the deployment of biometric site access control and workforce management through the award winning MSite platform. Supplying 17 of the top 20 UK contractors, HRS provides MSite to over 250 site locations including Europe's largest construction site at the Olympic Park.
HRS can now provide MSite with integrated CSCS SmartCard functionality enabling each worker's CSCS SmartCard and biometric identity to become their keys to site. This empowers project management teams to enforce CSCS policy with automated banning of workers from site in the event of an invalid or expired card. The capability adds considerably to the health and safety and security benefits of MSite.
---
Mosaic provides leading edge Competency Management systems which hold all training details for staff and contractors. The system is very powerful and flexible and can be configured in a variety of ways such as by sector, project and sub-project with each having its own set of skills and requirements.
At an operational level the system incorporates RFID card readers and PDA technology and every individual has a smartcard. The Mosaic system has been enabled to exploit the CSCS SmartCard providing capabilities such as alerts for card renewal and notification of expiring qualifications. In addition the Mosaic system can be integrated with access control systems to deliver a comprehensive site solution.
---
Reference Point is a specialist software company that conceives, develops and delivers competence management solutions that ensure that key workforce information is available and can be verified whenever and wherever it is needed.
All our systems are fully integrated with CSCS cards and the latest smart technology and can be linked directly to physical access control systems.
Our leading edge technology enables clients to maximise the value of the CSCS card by writing data within its spare capacity, which delivers smarter smartcard solutions that drive visibility across complex supply chains and continually ensures that the entire workforce is fully informed, inducted, and competent to undertake the job in hand. Major clients include Network Rail, Transport for London, BAM Nuttall and Thames Water.
---

Simeio uses the latest biometric technology that has been designed to stand up to the dirt and external pressures of a construction site. Workers can either pre-register their details on a central online system or on the device itself and then simply clock in and out using the Simeio mobile device on site. The system doesn't have to be restricted to directly employed staff. Sub-contractors and suppliers can also use it, allowing contractors to choose and pay for what they need while also providing a clear audit trail.
Simeio also provides additional tools including targeted health and safety updates and compliance data to communicate to workers. Site managers and head offices can access the reports, records and accepted health and safety declarations in real time from any location. Simeio's cloud-based site Delivery Management System (DMS) also allows contractors and suppliers to plan, book and control deliveries of materials and plant in real-time.
---
Tensor is a leading UK manufacturer and installer of Smart Card and biometric based Time & Attendance, Access Control, Visitor Monitoring and Personnel systems. Tensor also manufactures turnstiles and car park barriers and installs CCTV & ANPR (Automatic Number Plate Recognition) systems. Tensor's product ranges also encompass advanced fire roll-call and evacuation reporting, staff rostering, job costing and Energy Management.
Tensor has integrated its .NET suite of products to allow seamless integration between the CSCS SmartCard and its Access Control, Time Management, Visitor/Contractor Management and Fire/Evacuation roll-call systems, including turnstiles and biometric verification devices (facial recognition, hand scanning & fingerprint recognition).
Tensor plc is audited to UKAS ISO 9001:2008 standards, is a BSIA (British Security Industry Association) member, an ACPO (Association of Chief Police Officers) 'Secure by Design' licensed company and is SafeContractor accredited.