Provisional (temporary only)
Go to the full Card Types list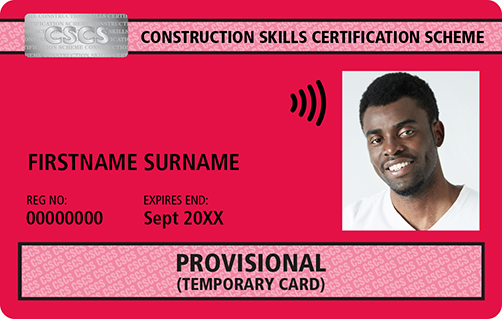 This card is for people working through probationary periods while employers assess their suitability for employment. You can only apply for a provisional card once.
Applicants must have passed the CITB Health, Safety and Environment test within the past two years.
This card lasts for six months and is not renewable. Before it expires Provisional card holders should achieve or be registered for a recognised construction related qualification and apply for the appropriate CSCS card for their job.
The quickest and most convenient way to apply for a CSCS card is via our online application service.
If you already have an account, please login and start your application today.
If you have not already done so, we recommend that you create an account by visiting Applying for cards and follow the steps on the screen.
Further information