Trainee Card
Go to the full Card Types list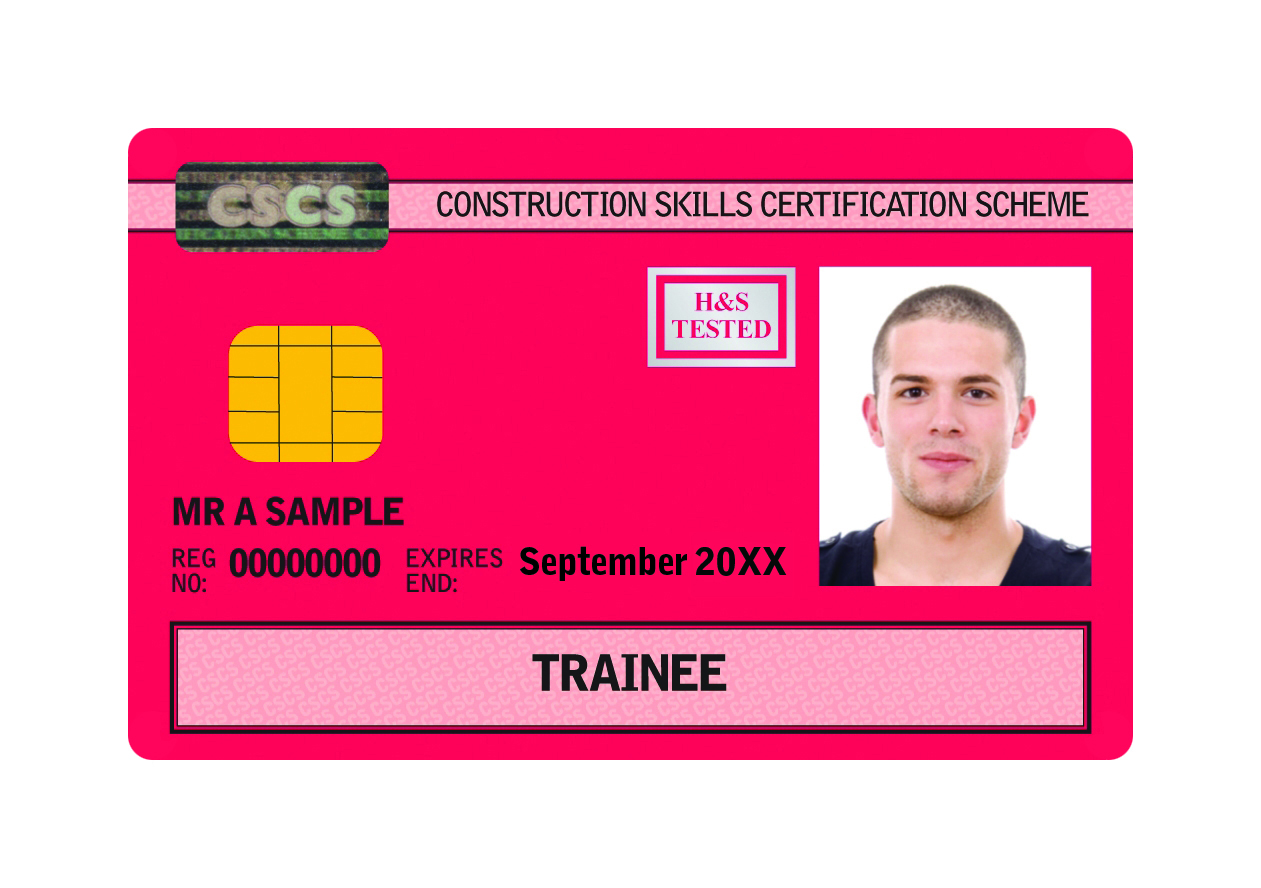 This temporary card is available if you are a trainee and registered to complete a construction related qualification. The qualification may be vocational, academic or professional, but must be acceptable for a CSCS card.
Applicants must also have passed the Operative level CITB Health, Safety and Environment test within the last 2 years.
More information about the types of qualifications CSCS accepts can be found on the CSCS qualifications webpage. CSCS recognised qualifications and the appropriate HSE tests level can be checked using the CSCS Card Finder.
Trainee card applicants must be able to provide proof of registration onto their qualification. As a minimum, you are required to provide evidence from your University, Professional Body or Training Organisations awarding body that includes:
Applicants Name
Full qualification title of the course you are registered to, including level if relevant
Date of registration (must be in the last 2 years)
You can apply for this card over the phone by calling 0344 994 4777. You will need to email evidence that you registered to do a qualification to [email protected] prior to calling.
If you are an Employer applying for multiple staff you should apply via the Online Employer Application form found here.
This card is valid for five years and cannot be renewed.