CSCS Chief Executive to participate in CEO Sleepout
Published: September 7, 2022
CSCS Chief Executive Sean Kearns is to participate in a CEO Sleepout on Monday 21st November 2022 at Lord's Cricket Ground in London.
Sean is raising funds jointly for the London Irish Foundation and the CEO Sleepout, which supports charities across the country that work hard to combat poverty and homelessness.
With just a sleeping bag and pillow, Sean will join the following individuals to raise funds for both the chosen charities.
Andy Keast – London Irish Foundation
Fran Boorman – Goal17
Kam Tirmizey – Exceed Group
James Griffin – Lazard Makinson Cowell
Mark Bensted – London Irish RFC
Mary Fyfe – London Irish Women
Paul Bates – Hilton Metropole
Adam Stevens – Collection Pot
Matt Eckersall – Amazon (Head of Media)
Peter McGahan – Worldwide Financial Planning 
Jim O'Toole – Spirit of Sport 
Sean said: "It's a pleasure to be joining with other senior business and charity leaders in raising funds and awareness in support of individuals experiencing homelessness. I hope that my single night of discomfort will help to generate funds for organisations who support individuals on a daily basis."
All donations are welcomed and can be made by visiting: https://www.collectionpot.com/pot/lifceosleepover/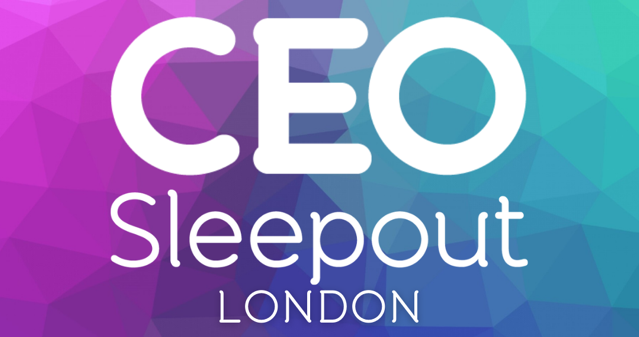 Louis Stone is an Ambassador for the London Irish Foundation and, having experienced homelessness first hand, is also attending its current Beat the Street Project.
Louis explains via the London Irish Foundation website: "To start with I would like to say thank you to everyone at the Foundation for their help. I joined the Beat the Street program in 2019 as a homeless individual.
"Whilst being homeless which I felt was bad enough, I was also suffering with depression, mental health issues, bad health, a brain stem lesion, causing loss of my right leg and left arm control, double vision, and loss of hearing.
"Along with everything else I had a collapsed relationship, total collapse of everything really, a very low point in my life, to be honest, I felt life was over.
"But I received an offer to join a program called 'Beat the Street' run by the London Irish Foundation. I thought why not, at 49 years of age, I was a bit apprehensive, but I needed help, so I took a chance. It turned out to be the best decision I could have taken, the program offered light rugby and later light boxing and fitness, the group consisted of several people sharing the same problems, and homelessness was affecting us all.
"But the program offered so much more, I quickly took to rugby 'as being a game of life', you get knocked down, you dust yourself off, and you go again, working together, building patience, waiting for the gap to come, just what life puts in front of you really.  I now compare so many things that are so helpful in life, commitment, discipline, focus, and fun, everyone gained something, even if they didn't realise it.
"We all received help, a chance to build confidence, many of us me included hadn't smiled in years. With everything I learnt, and stories shared, life was not as impossible as I thought, I was continually gaining fitness, a better mental wellbeing giving me a focus to give myself a chance,
"To be honest London Irish foundation gave me life, and I saw so many other things happen within the group, maybe very simple to some, but so important to me.
"I cannot say thank you enough to London Irish and their Foundation and now, alongside the foundation team, I am looking forward to help others through their life's journey."
About the London Irish Foundation
The London Irish Foundation is the official charity of London Irish Rugby Football Club. They deliver projects that use the power of sport to make a lasting, positive impact on individuals' lives whilst helping to build a meaningful and sustainable legacy for sport and education across our communities.
Within this, their key work strands are rugby development, education, community engagement and inclusion, all of which are underpinned by our core values – family, home from home, open to all, with sport at the heart.
About CEO Sleepout
CEO Sleepout brings business leaders together for an unforgettable night sleeping under the stars, uniting to fight homelessness in cities across the UK.
They are a national charity who believe in funding local grass-roots programmes where possible; committed to supporting local charities in all of our host cities, as well as charities that work hard to combat poverty and homelessness the length and breadth of the UK.
They make sure that the majority of money raised is distributed to local charities to fight homelessness and poverty within a few miles of each CEO Sleepout, as well as those charities that work nationally.