CSCS publishes Annual Review 2022
Published: December 15, 2022
CSCS has published its Annual Review for 2022.
The review takes a look at the highlights from this year and our priorities for the next 12 months.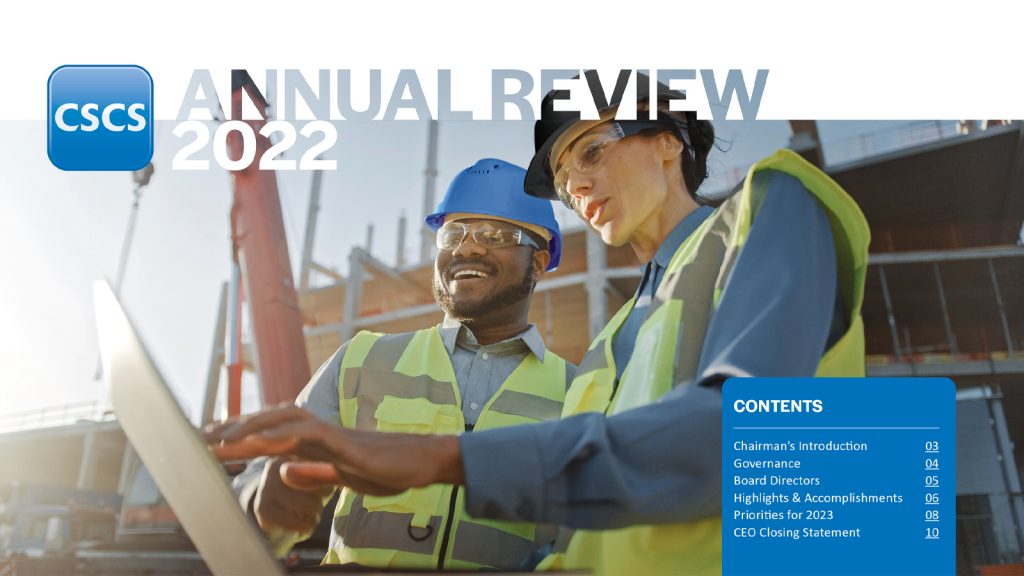 This year's review covers topics such as CSCS Smart Check, the launch of the CSCS Alliance and the decision to make the Apprentice card free of charge.
It also looks ahead to priorities for the coming year, which include the Building Safety Act and the withdrawal of Industry Accreditation.