The CSCS Alliance at UK Construction Week 2023
Published: May 1, 2023
The CSCS Alliance will have a strong presence at UK Construction Week between Tuesday May 2nd and Thursday May 4th, with both an exhibitor stand and the hosting of a breakout session.
CSCS Alliance: Raising standards and safety in construction and the built environment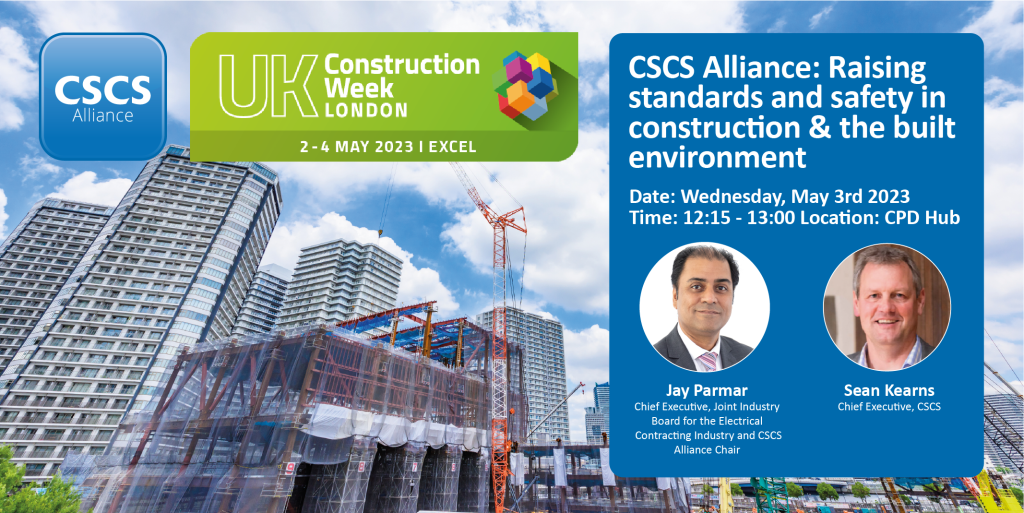 Featuring CSCS Alliance Chair, Jay Parmar, and CSCS Chief Executive, Sean Kearns, the discussion will take place on Wednesday, May 3rd from 12:15 to 13:00 at the CPD Hub.
Jay and Sean will introduce the role and collaborative nature of the CSCS Alliance as well as the positive impact it has had on the industry, particularly in relation to the introductions of the CSCS Smart Check app and the Industry Placement card.
The session will go on to look ahead at what the future holds for the Alliance. In particular the critical role the Alliance has to play in ensuring the principles which underpin the Building Safety Act and concepts such as the Golden Thread; greater collaboration, improved visibility and sharing best practice are achieved.
This includes the verification of individuals' training, qualifications and competence.
Visit the CSCS Alliance at Stand B133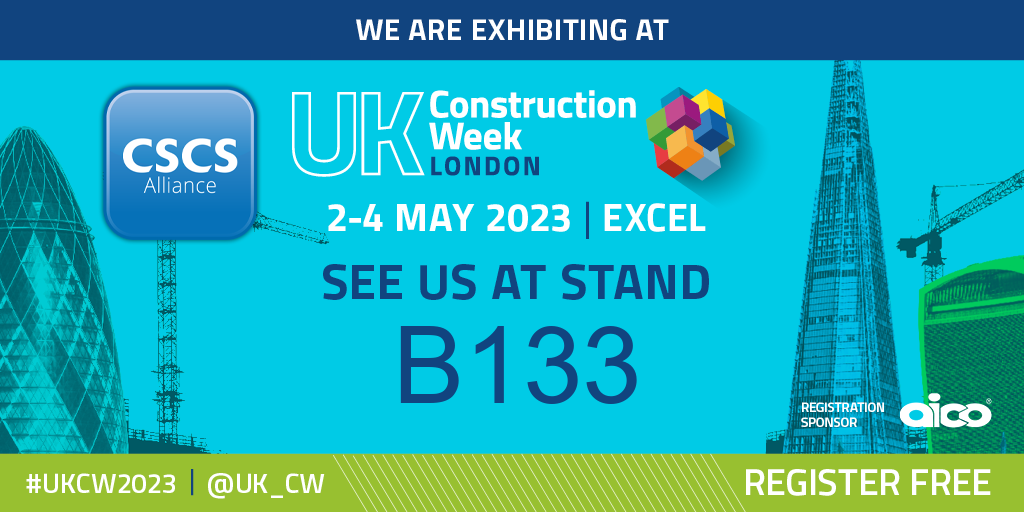 If you or your organisation are attending UK Construction Week, be sure to visit stand B133 over the course of the event to hear more from members of the CSCS Alliance, ask any questions you may have and pick up some free giveaways!
Find out more about the CSCS Alliance by visiting: CSCS.uk.com/CSCSAlliance