CSCS IT Partners
CSCS's IT Partners provide software and solutions that can be integrated with the CSCS SmartCard.  Only companies which have adequately demonstrated how their solutions benefit construction contractors or clients may become CSCS IT Partners.
If you would like to apply for your company to become a CSCS IT Partner please email [email protected].
---
Alsys offer a full end-to-end service, specialising in enterprise software and mobile phone app development, cloud computing, web design, and IT support.
Alsys products aim to help clients expand, cut costs, reduce risk, and improve business efficiency.
One of the main software has been developed for the construction industry, having two native apps running on both iOS and Android (with a web-based solution for one of the apps). It is a multitask software covering induction, training, toolbox talks, tasks, CSCS checks and biometrics.
Its scalability and design flexibility would allow it to be implemented not only to companies within the construction field but any company that might require similar tools for their employees.
Since Alsys develop software from scratch, capabilities are virtually limitless, allowing customers to request bespoke tools specifically designed for their businesses.
---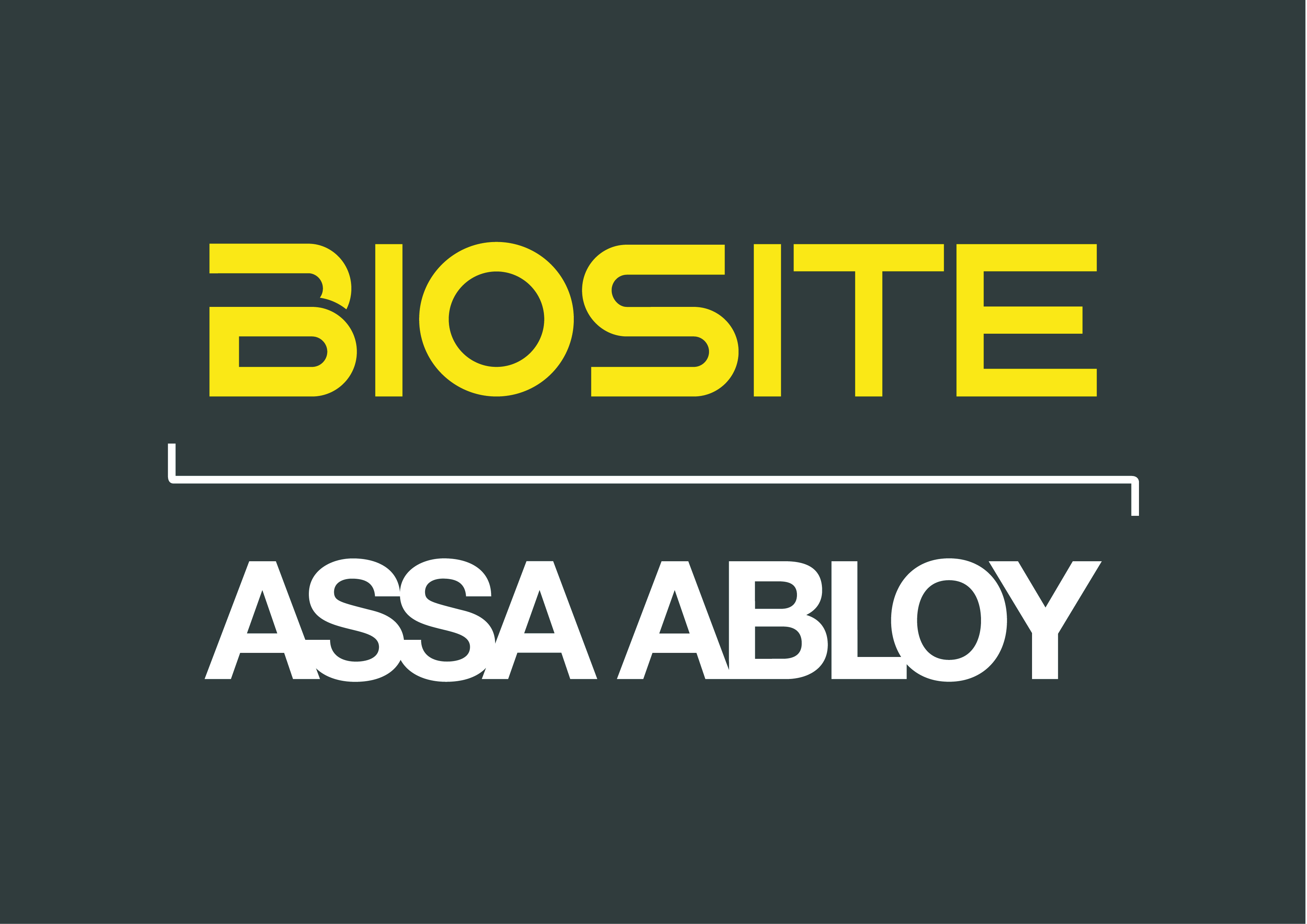 Biosite provides technology-enabled solutions that have been specifically designed to optimise operational efficiency, improve health and safety and ensure compliance for construction projects.
The company's purpose is to support the transformation of the construction industry, by being innovators in technology and software solutions that give customers peace of mind that they are in control of their sites. At the heart of all Biosite solutions is the capture of quality data that is converted to valuable real-time insight, to enable more informed decision making.
Biosite's unique fingerprint algorithm guarantees an individual user profile and provides a digital reporting system at a site and corporate level. This delivers significant improvements in workforce management, allowing main contractors to establish a true working history of individuals on site.
Providing market-leading solutions for workforce management, task management, material management and fire safety & security.
Biosite is part of the ASSA ABLOY Group.
---
Construction Industry Solutions (COINS) provides software solutions for the construction industry including civil engineering, heavy highway, contracting, residential development and service management.
COINS Construction Cloud is an industry leading solution enabling construction companies to improve the management of their business – including tools for financial processes, project and operations management, HR and supply chain solutions.
COINS is the industry expert; with 62k+ users spanning 21 countries, it has an unparalleled level of knowledge and experience with the construction and home building industries.
---
CloudPass is the de-facto industry standard in cloud construction site management. The pre-induction and online induction process is simple and intuitive and can be completed by site workers ahead of arrival using a mobile device. On site, the physical solution has a minimal, green footprint and utilises face recognition technologies to provide a completely contactless access solution. To understand site metrics, a wide range of reports such as CO2, tiered labour and time and attendance are available.
CSCS card checking software integration within CloudPass ensures workers have the relevant qualifications and are up to date, with access to site being automatically revoked if a card has expired.
---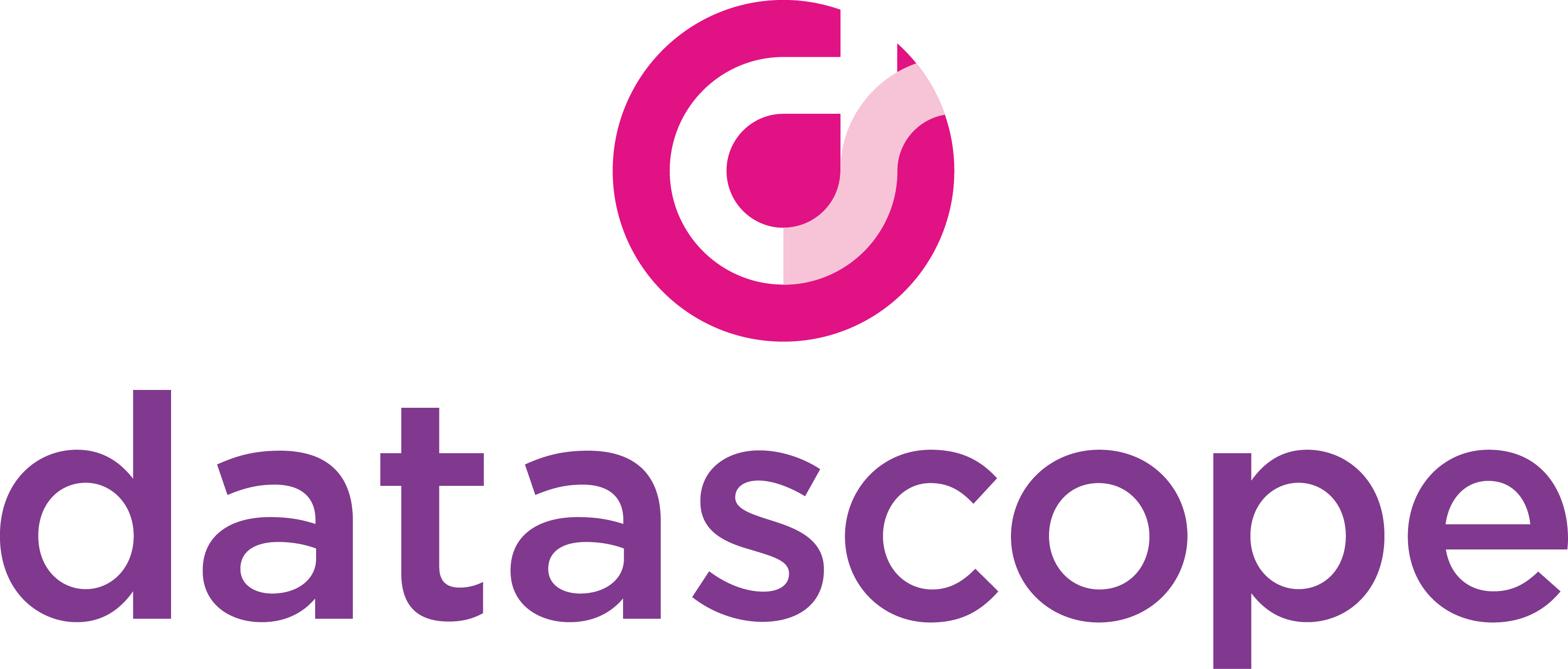 DataScope supplies a range of highly innovative, fully-integrated solutions that meet the increasingly complex demands of today's construction industry. Our extensive range of products and services include: Time & Attendance, Delivery Management, Online Inductions, Asset Inspection, Environmental, Digital Signage, Resource & Planning solutions, and CCTV.
Since 2001, DataScope has established itself as the leading supplier of remote data systems, working right across the UK as well as having teams on special projects as far afield as Ireland, Holland and Denmark. DataScope is a framework provider to a number of Tier 1 businesses whilst also working extensively with a wide range of other major contractors.
DataScope's CSCS SmartCard verification software integrates seamlessly with their full suite of products.
---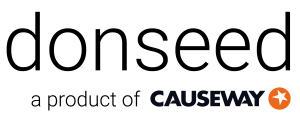 The Causeway Donseed labour management solution is trusted by construction contractors of all types and sizes and has been implemented on more than 2,000 UK construction sites.
It integrates advanced cloud-based technology with market leading biometric identifiers, including industry-leading fingerprint and facial recognition technologies, as well a cost-effective mobile app solution for smaller projects. The solution enables construction contractors to monitor all aspects of construction labour management including time and attendance, payroll and expenses, site inductions, health and safety, training and qualifications, labour tracking, fatigue management, in one central cloud-based location.
---
Herongrange are partners of the construction industry and assist our clients with the most technical and up to date advancements of Access Control and HSE / BREEAM requirements. We go above and beyond the usual expectations.
Incorporated in 1988, Herongrange have gradually expanded the original business model of security of computer memory into a quality, bespoke product which goes hand in hand with the construction industry. Each arm of the Company covers every angle of construction site based security.  From Access Control and Biometrics, CCTV, SIA manned guarding and Wireless alarms all being monitored from our 24 hour central control station based in Northamptonshire.
Some of Herongrange's biggest clients are Balfour Beatty, Kier, Carillion and Bellway Homes.
Herongrange are continually developing products and services taking on board the feedback from new and existing clients based solely on their requirements.
---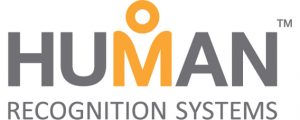 Human Recognition Systems (HRS) is the UK market leader in the deployment of biometric site access control and workforce management through the award winning MSite platform. Supplying 17 of the top 20 UK contractors, HRS provides MSite to over 250 site locations including Europe's largest construction site at the Olympic Park.
HRS can now provide MSite with integrated CSCS SmartCard functionality enabling each worker's CSCS SmartCard and biometric identity to become their keys to site. This empowers project management teams to enforce CSCS policy with automated banning of workers from site in the event of an invalid or expired card. The capability adds considerably to the health and safety and security benefits of MSite.
---

Infobric combine the CSCS Smart Card with our hardware solutions and cloud based software package Infobric Ease, to help Construction Managers control and monitor the people, construction plant and power usage on site. This ensures that only authorised and trained personnel can access the workplace and equipment. Backed up by a suite of reports, including Fatigue Management, Plant Utilisation and Time & Attendance.
Flexibility is the key, all our devices are wireless and portable. You can also choose how your staff access your workplace and plant. For added security combined your CSCS Smart Card with biometric or PIN code access. Our solutions make your construction site safer and more efficient.  Infobric systems are used on over 10,000 Construction Sites across the UK, Republic of Ireland and Northern Europe.
---
innDex is an end to end construction management tool which addresses the on-going needs and challenges found in the construction industry. The innDex platform and mobile app uses biometric and cloud technology to better connect your workforce. The innDex system is not only limited to our own platform, but we have open APIs, combining a range of other products which are integrated with ease into one central system.
innDex was founded nearly 2 years ago by experienced Civil Engineers with a desire to improve current ways of working. The company is agile in approach and is always keen to develop features which solve the needs of our clients. We are currently working with multiple contractors in the UK and Ireland, building out the platform and integrating with various other software providers to service the industry on every level.
---
Kevin James Ltd (KJL) are an established I.T. partner with some 20+ years' experience in technologies in a number of sectors including the construction industry. We provide our clients with scalable solutions both at head office and site level. Our latest solution, ProStruction is a full end to end site management SaaS web platform including features such as full contractor management, Integrated Biometrics, time management, CSCS card management, Health & safety controls, inductions, contracts, project management, Measured Works, Variation and Prelim costing management, Sub-Contractor payment applications and payments, CIS300 submissions and much more. For more information, visit our dedicated website at prostructionsolutions.co.uk.
---
Local Supply Chain, the UK's leading supply chain management software for the Construction Industry, launched in 2016; it has grown to be the go-to supply chain management tool used solely by the construction industry, supporting 1000's of people, businesses and all tiers of supply chain to secure work across the UK.LSC's latest enhancement, Work Radar has been specifically designed and integrated with CSCS to support large construction companies engage skilled tradespeople on their large commercial construction projects. (www.localsupplychain.co.uk/workradar) Our cloud-based SaaS technology can be adopted and easily configured to meet the requirements of any construction company looking for a go-to solution for all their supply chain and procurement needs.
---
Mosaic provides leading edge Competency Management systems which hold all training details for staff and contractors. The system is very powerful and flexible and can be configured in a variety of ways such as by sector, project and sub-project with each having its own set of skills and requirements.
At an operational level the system incorporates RFID card readers and PDA technology and every individual has a smartcard. The Mosaic system has been enabled to exploit the CSCS SmartCard providing capabilities such as alerts for card renewal and notification of expiring qualifications. In addition the Mosaic system can be integrated with access control systems to deliver a comprehensive site solution.
---
One.site is a workforce management app designed to make life on construction sites more efficient, productive, sustainable and safe.
The One.site app is your digital toolbox, providing a range of digital applications that help housebuilders and main contractors manage their workforce. From site access management to site reporting in just a few taps, you can remove outdated and manual processes, and automate your construction admin tasks. Key features include:
Remote inductions: Done before day one, so everyone hits the site running
Site access management: Signing in sped up so there's more time on site, including facial recognition
Digital signage: No more printing site notices. Push messages out fast to your workforce
Qualification Management: Ensure everyone's qualifications are up to date on site
Covid-19 test tracking: Safer sites for everyone, easily set-up
Site reporting: At all levels, for all the information you need to improve
One.site has been designed to disrupt the construction industry with workforce management solutions to help housebuilders and mains contractors boss their job.
---

The PowerPlus Group is the UK's largest supplier of site induction videos. Part of their offering includes site (and user) monitoring and management through their unique software package "Induction Republic" ©
Sectors include construction, HR, manufacturing, hospitality, civils, shipping, modular and many more. PowerPlus' CSCS Card Checker software integrates seamlessly within the clients' Induction and training portal, allowing users to log their competency card with ease.
This allows Managers to see the users' photo, date of expiry and competency card number within the users' profile page, furthermore notifying managers of a soon-to-be expired CSCS Card.
---
Ppac provides identity, right to work and safety skill card verification in one environment.
Unique ability to tailor methods of compliance, most would suggest as time consuming, by embracing technology, implementing automation, and creating a space of confidence, partnering businesses of ppac can be assured workers on our sites are who they say are and hold with the correct qualifications.
With the pressing need to simplify processes ppac are always 2 steps ahead in terms of worker flow on boarding. We have designed multiple methods which are robust, efficient, & comply with markets standard.
Bespoke platform either suited or customised to client requirements give us the standing ground to be the verification hub of preference.
Innovation(s) play a key part to our continued growth in the construction sector, applying SaaS model initiatives making anything possible whilst collaborating ideas and bringing them to life for our clients..
---
Reference Point design, build and power the technologies that world-leading organisations use to keep workers performing effectively and efficiently. We have three products that are sold internationally and use the latest smart technology:
SkillGuard is our gold-standard mobile workforce management solution. It provides real-time authentication and "authority to work".
CourseSight is our state-of-the-art training management system. It provides flexible and comprehensive functionality straight off the shelf.
The Gencarda Suite is an end-to-end smartcard management system for both virtual and physical smartcards.
With more than 20 years' experience and extensive in-house expertise, we have an unbeatable track record of delivering solutions that work, coupled with a genuine commitment to long-term service for the 35,000+ organisations that use our systems.
---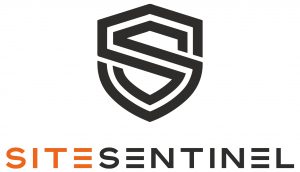 Site Sentinel Solutions Ltd are a collective of like-minded innovators, dedicated to digitalising the construction industry with smart, secure solutions. Our products streamline critical processes on construction projects, by collecting and analysing data for real-time status tracking and post-build insight. These data analytical services maximise efficiency and productivity, while minimising cost and manual process.
Our team has over 25 years' experience developing technological solutions. We design, develop, build, operate and support every element of our purpose-built solutions in-house, here in the UK.
Site Sentinel utilise cutting-edge contactless facial recognition technology to future-proof safety and security on site. Along with integrated wireless, security, surveillance, and safety services our solutions are transforming operations and processes, with easy-to-use cloud-based functionality.
---

Tensor is a leading UK manufacturer and installer of Smart Card and biometric based Time & Attendance, Access Control, Visitor Monitoring and Personnel systems. Tensor also manufactures turnstiles and car park barriers and installs CCTV & ANPR (Automatic Number Plate Recognition) systems. Tensor's product ranges also encompass advanced fire roll-call and evacuation reporting, staff rostering, job costing and Energy Management.
Tensor has integrated its .NET suite of products to allow seamless integration between the CSCS SmartCard and its Access Control, Time Management, Visitor/Contractor Management and Fire/Evacuation roll-call systems, including turnstiles and biometric verification devices (facial recognition, hand scanning & fingerprint recognition).
Tensor plc is audited to UKAS ISO 9001:2008 standards, is a BSIA (British Security Industry Association) member, an ACPO (Association of Chief Police Officers) 'Secure by Design' licensed company and is SafeContractor accredited.
---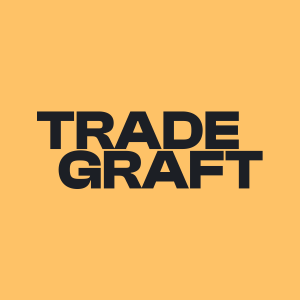 At Tradegraft we are committed to using digital technology for the benefit of everyone. We are committed to joining up skills, jobs and training opportunities as quickly and as easily as possible, to help improve our members' lives and businesses. Simply put, we believe in technology for good.
Tradegraft brings efficiency to the most important factor of any project, the people who do the work.
Tradegraft saves time and money for employers. Talking directly to the skilled workers that companies need means that everyone can work more efficiently, know where they need to be and what they need to do with the minimum of fuss and the maximum benefit to everyone, helping to reduce administration and improve site safety.
Skills are the key driver of the construction industry. Tradegraft meets your workforces ambitions and your organisations skills requirements, encouraging re-skilling, up-skilling and investment in training, through our partner organisations..
---

Tribus Digital provides bespoke software design and development solutions to the construction industry.
Since 2016, Tribus Digital has been working with some of the UK's largest construction companies, helping them to create award winning digital platforms that transforms the way they manage their digital ecosystem.
---

Weston Analytics are a SaaS and managed IT service provider delivering customer focused solutions and services.
We provide solutions off the shelf and custom fit them to a customers existing workflow or we can build a bespoke solution to meet their business needs.
Our bespoke software solutions have been adopted across several markets including construction, rail and logistics.
The construction sector benefits from using our software as it greatly reduces the amount of administration time spent inducting operatives and reduces induction times. Data can be checked in advance, including CSCS cards, and all the data is securely stored without the need for retaining paperwork.
Our services accommodate projects of all sizes and are compatible with hardware that has been integrated into our Access360 solution.