CSCS card design
Over recent years the CSCS card design has changed.
If you see a CSCS card that looks slightly different to what you expect, do not assume that it is fake. Instead, use one of these tools to check if the card is valid:
CSCS Smart Check: The CSCS Smart Check app allows all 2.1 million cards in the construction industry displaying the CSCS logo to be verified using a single app.
The free Go Smart app: All CSCS cards are Smart – they contain a chip which allows the card to be scanned using a phone, tablet or PC. Employers can read the information stored on the card using a smartphone or tablet device with the free Go Smart app installed.
The Go Smart online card checker.
The CITB card checker.
Access your CSCS Online account: If you already have an account, please login to view the status of your card.
There are three card designs in circulation:
CSCS cards issued before 9th December 2019
All cards issued before 9th December 2019 look like the image below.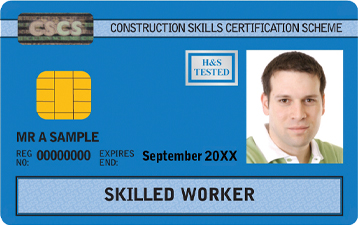 CSCS cards issued between 9th December 2019 and end of May 2020
These cards have 2 key differences.
The cardholder's full name appears on the card, instead of just their initials and last name.
The HS&E tested holofoil no longer appears on the card.
These changes are highlighted on the image below.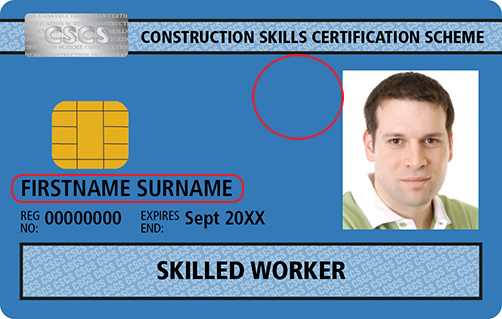 Cards issued since June 2020
A new card design was launched in June 2020.
The new design has the following design differences:
The smart chip embedded in the card is no longer visible
There is a contactless symbol next to the cardholder's photograph