Adding a CSCS card to your CSCS Online account
It is important that you add any CSCS cards you already have to your CSCS Online account. You will not be able to renew your card unless you first add it to your account, and applying for a brand new card when you already have one not on the online system may delay your application.
To add your CSCS card to your account:
Create a CSCS online account at www.cscsonline.uk.com/login and log in to your new account.
Click the 'My Cards' tab at the top of the page.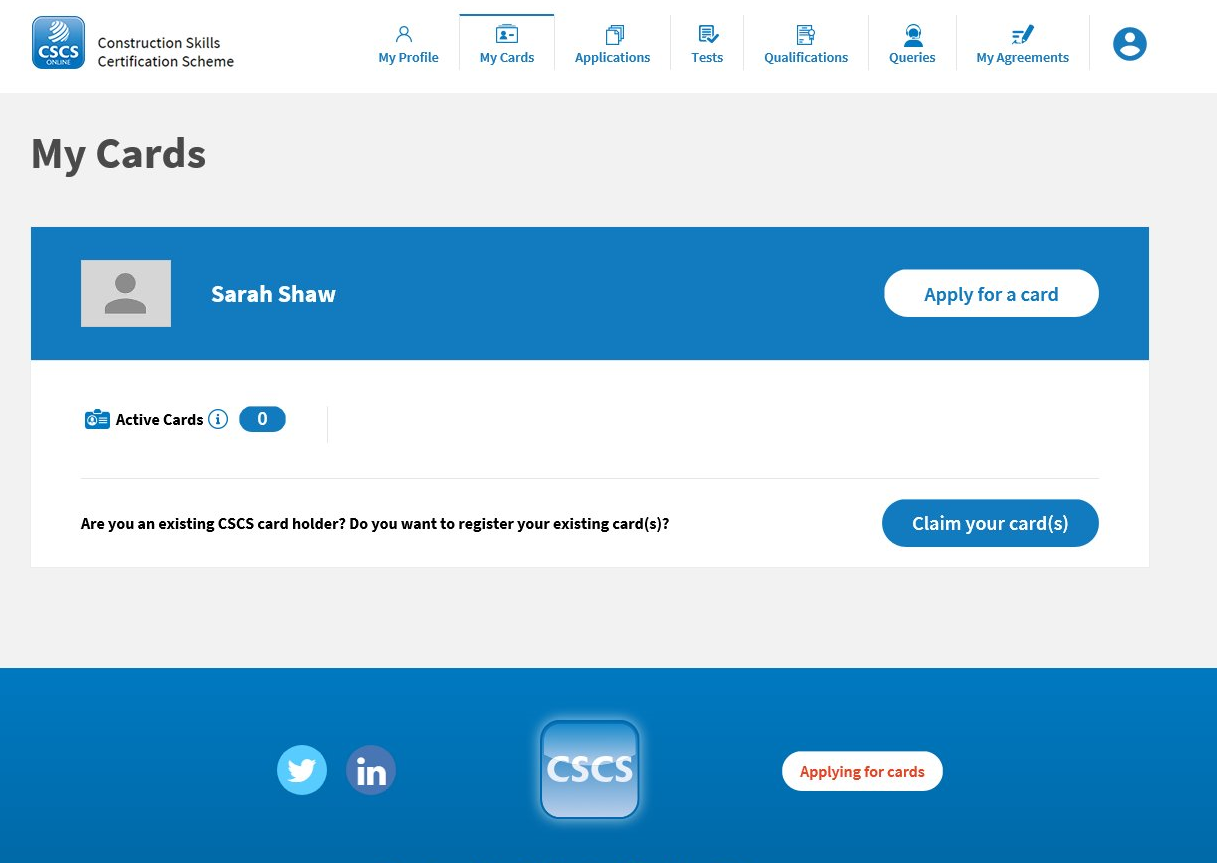 On the 'My cards page, click the blue button on the right which says 'Claim Your Card(s).'
Input your surname, date of birth and the CSCS registration number on the front of your CSCS card. PLEASE NOTE: If the registration number begins with a "0" do not enter the "0".
This will add your CSCS card to your CSCS online account, which will enable you to renew, replace and manage the card online.