Construction Site Visitor card
Go to the full Card Types list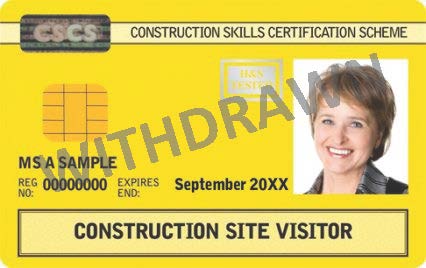 CSCS stopped issuing this card at the end of February 2020. Construction Site Visitor cards will remain valid until the expiry date listed on the card.
The issue of this card does not relieve the site managers from their legal obligation to ensure the health, safety and welfare of people entering their sites.
Click here for more information on the withdrawal of the Construction Site Visitor card.